Styled up by the latest fashion, these feline trend-setters sure know how to make a statement. 
There's no doubt that cats are graceful and elegant beings by nature, and I see no problem with emphasizing their beauty from time to time with a stylish fashion accessory such as a bow tie… (okay, a top hat can do, too). Here's a little collection of kitties whose portraits caught our eyes and made us say – woah! We hope you'll like it.
1. This pawsitively photogenic gentleman
Credit: @ilovesilvermeow
2. So purrty in black and white kitty
Credit: reffit.com
3. This regal looking kitty with a lovely red and white striped bow tie
Credit: imgur.com
4. Then there's this handsome charmer
Credit: @blue_beagle_b
5. Business cat living it up with a splash of purple
Credit: @devokit
6. Elegant Abyssinian rocking a polka dot bow tie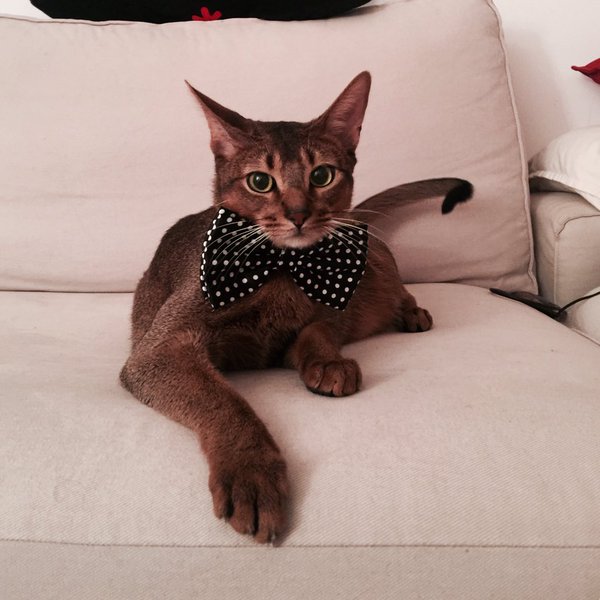 Credit: @adamfintech
7.This tiny dream come true kitten.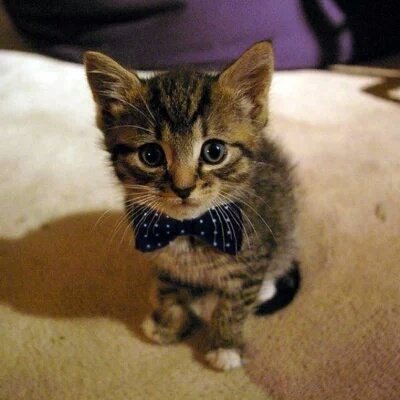 Credit: @swimmer1799
8. Those gorgeous eyes are Purrfectly matched with the floral print
Credit: pinterest.com
9. So much color, so much cuteness in one photo
Credit: pinterest.com
10. Finally, there's this fluffy kitten with the cutest little hand-made bow tie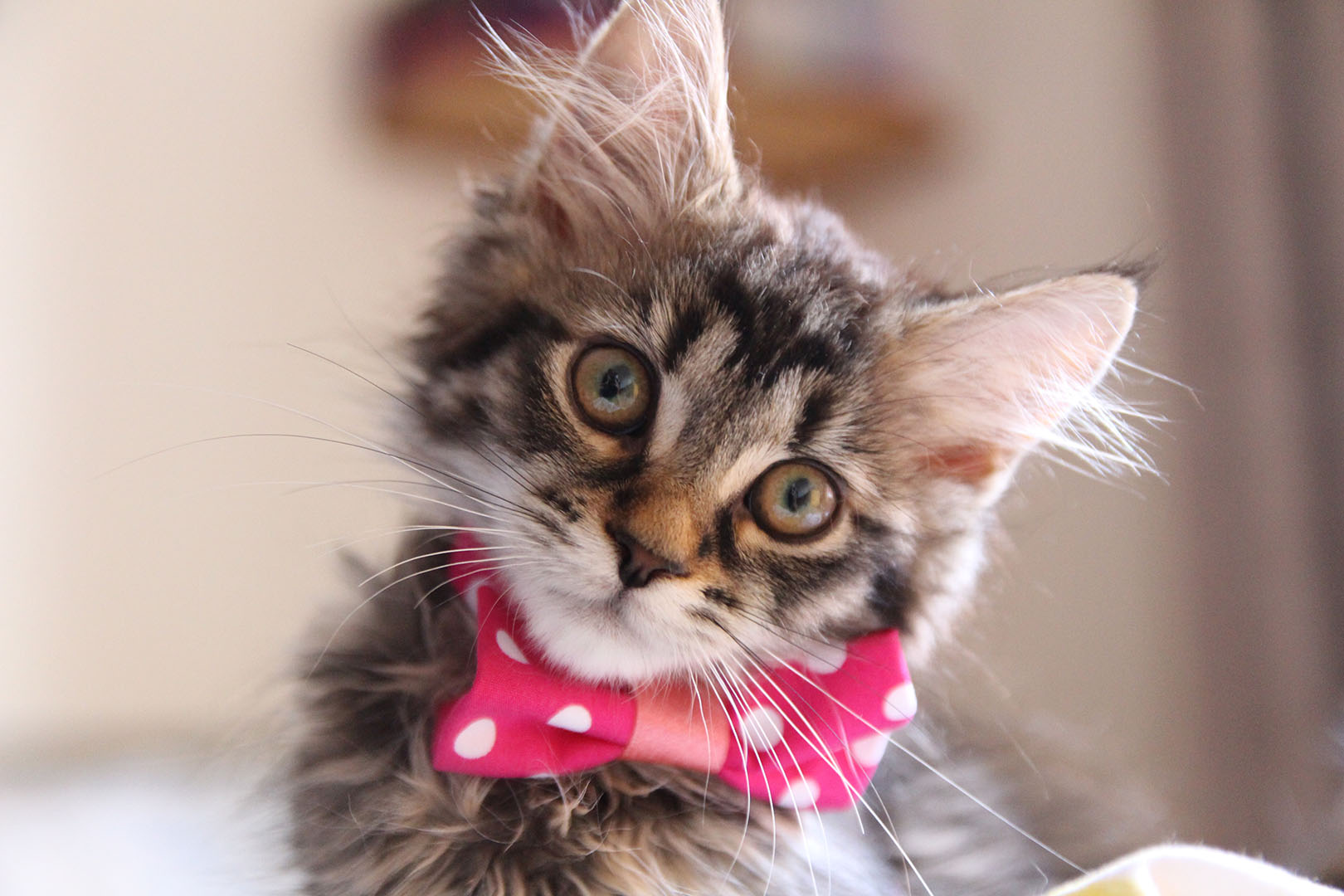 Credit: sopurrfect.com
Thanks for watching 😉 don't forget to share the cuteness!