Two Stupid Cats writes:
"Fred was orphaned, scared, underweight, a month and a half old "fits in your palm" tiny kitty when he was rescued from the parking lot and introduced to a two-year-old male tabby, Karl.
What happened next was no short of wonderful…"
This is Fred and Karl together, before they became close.

Then Karl decided to take care of the little guy.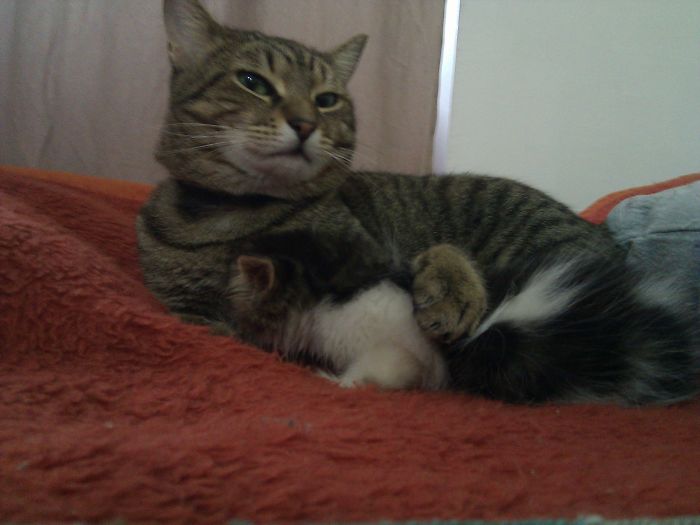 He kept him safe from harm, becoming a very dedicated foster dad.

Many years have past, and now Fred is looking after his dad, and he deserves it…
They are still curious about everything…
And love to help their owners with getting those delicious meals done…

So that they can nap together afterwards.

This sweet duo is obviously on a mission to remind us that love you give others will always find its way back to you. So don't forget to share this good vibe. 🙂