This is a man with a heart of gold.
His name is Cody Garett from Spartanburg, South Carolina. During a night shift, his colleague found a little cat hiding from the rain under the containers. The man brought her to the police station, but when Cody laid his eyes on the kitten, he decided to take the little one home with him.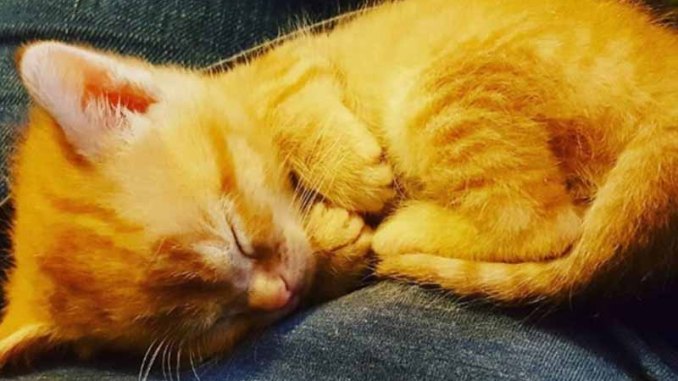 Back at home, Cody's rescued cat Toothless was nurturing her four kittens. Cody was keeping his fingers crossed that she would accept the helpless kitten. Fortunately, new mom quickly accepted the little ball of fur as if it were hers.
In the meantime, the kitten was named Squirt. He recovered quickly thanks to the support from his new family – his new mother, four cat siblings and Cody's two dogs. He loves to play with them all day long, but also enjoys curling up in a ball and napping in Cody's lap.
This is his story